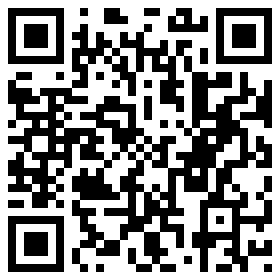 Scan this QR code to see where it goes!
You may have seen these square symbols embedded in advertisements, signs, magazines, billboards, menus, or in almost any kind of promotion. They're called QR Codes (for Quick Response) and the symbols are meant to be read by smart phones.

Similar to bar code technology used on products in the grocery store, QR codes are fast becoming part of mobile commerce. They're used for coupon downloads, contest entries. Businesses even put codes on employee business cards for quick access to the company web site.

A QR code is an easy way to add extra value to any communication. Using the QR code reader on your mobile phone, just point your camera at the image and get a message, website, video, or any kind of communication. QR codes satisfy that "I need it now" demand from consumers.
Private and public sector organizations are also using QR codes to better serve customers and the public.
Transportation systems, like airlines and trains, are making QR codes available as a quick way to check schedules.
Museums are adding QR codes onto posters so people can scan and quick see more information about an exhibit.
Some cities are using QR codes to convey emergency information.
Download a free app to read QR codes
Use your smart phone to download a free QR code reader. There are dozens of free apps online and usually one designed especially for your smart phone brand. Once the reader is downloaded, simply hold your phone in front of the QR code. The camera snaps the code and voila! You have captured information. Read it, send it, save it; use the information instantly or later.

How to create a QR code
There are many free "QR code generators" to select from, conduct a search for a "QR Code Generator." These online appliances need no download, and work in much the same way as the free URL shorteners.

Simply paste in the URL from a favorite website (or a phone number, SMS post, or tweet) and the QR code will be created instantly. Paste the image anywhere you want and enjoy the benefits of additional traffic to your web pages, or additional calls from customers.

After you understand the simplicity of this little code, try to think of other ways to include them in your marketing efforts.
If you come up with a unique use, please let us know and we'll share it with our fans and followers!